Background
Learn more about meeting types.
To make meetings work in your business, you must get specific and design them to do so.
Explore the 16 types of business meetings to learn about each type of meeting and how teams can use these meetings to solve problems, answer questions, and get work done.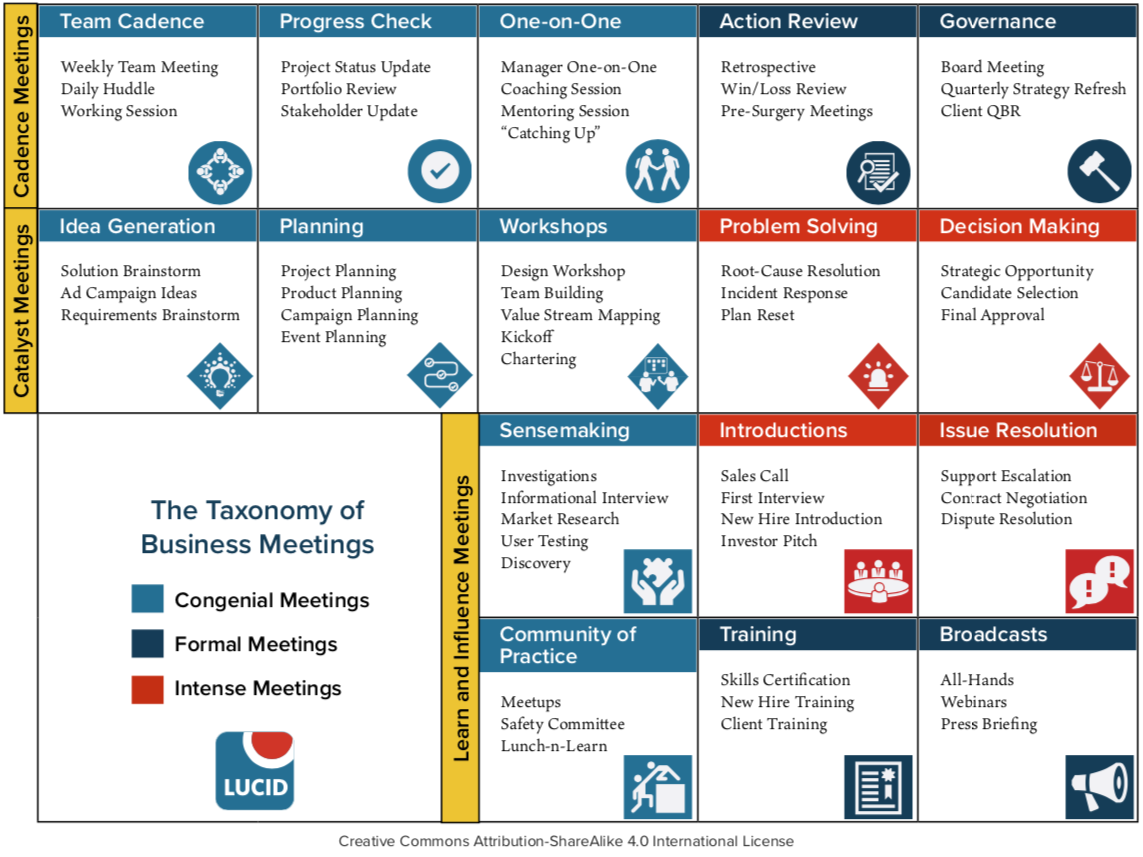 Cadence Meetings
Cadence meetings include meetings like day-to-day team check-ins, weekly project status meetings, One-on-Ones, and board meetings—all the regularly repeated meetings that make up the vast majority of the meetings held in the modern workplace. These meetings involve existing groups executing on known work. They maintain and shape the organization's current state.
Catalyst Meetings
Catalyst meetings are scheduled as needed, and include the people the organizers feel to be best suited for achieving the meeting goals. That could be an established team, like it is with product Planning or marketing Planning meetings, or the group could be a surprise, like it is with a community outreach Workshop.
Learn and Influence Meetings
Evaluate, influence, persuade, investigate, inspect, inspire—these meetings are all designed to transfer information and intention from one person or group to another. The people involved can be clearly separated into groups that think of themselves as us and the others as them.