Powering meetings for thousands of teams worldwide
Better meetings. No excuses.
Lucid brings the clarity you need to get more done.
Start with an effective meeting agenda
Share the purpose, desired outcomes, and preparation instructions
Track the notes, decisions, and action items
Use automation to take care of administration
Use integrations to connect with the apps you're already using
Get reports to reveal what's working, and what needs work
Master the Critical Conversations
When it's too important to wing it, Lucid helps you prepare, run, and follow up on the meetings that matter.

What People Are Saying
Lucid stood out because it integrated with Basecamp and note taking was simple. We have totally ditched Evernote for our meetings and note taking.

Cathy Chapman




Lunette Marketing & Social Media Manager
We were using join.me, but our meetings grew. Basically we had people talking over each other, and needed a way to manage both a speaker queue and attendance.

Josh Cohen




OSDI Committee Chairman
It's nice to have screen sharing, note taking and calling all integrated into one interface. Also, distributing meeting notes could not be easier than it is with Lucid Meetings.

Megan Notarte




Cloud Four Senior Project Manager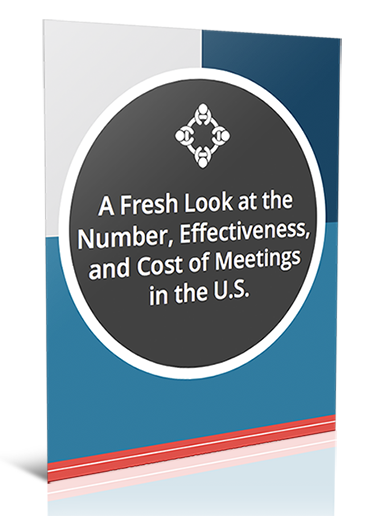 A Fresh Look at the Number, Effectiveness, and Cost of Meetings in the U.S.
The most frequently quoted statistics say there are 11 million meetings in the US per day, up to 50% of these meetings are a waste of time, and they cost the US $37 billion per year. However, these statistics are wrong.
We've spent years accruing the real data - download the report to learn:
How many meetings are there a day, really?
How effective are all those meetings?
What is the real cost of wasted meetings?