Organizations and Rooms are where you manage your teams and content in Lucid Meetings.
An organization in Lucid Meetings is equivalent to your company.
Meeting rooms help define teams who meet and collaborate together. Examples of different rooms can match the teams in your company. For example, you may have rooms for your leadership team, your marketing team, your sales team, your customer service team, and your IT team. This allows each team have focus on just their meetings and initiatives.
Organization owners and administrators manage the rooms available, the people in them and their privileges, and settings at the Organization level.
Organizations
Organization home page
Non-administrator members of an organization can see a brief summary of the activity in an organization. The "Contact" section provides a link to the contact form for each person who can manage the organization.
As the owner or administrator of an organization, you can manage your organization's:
Rooms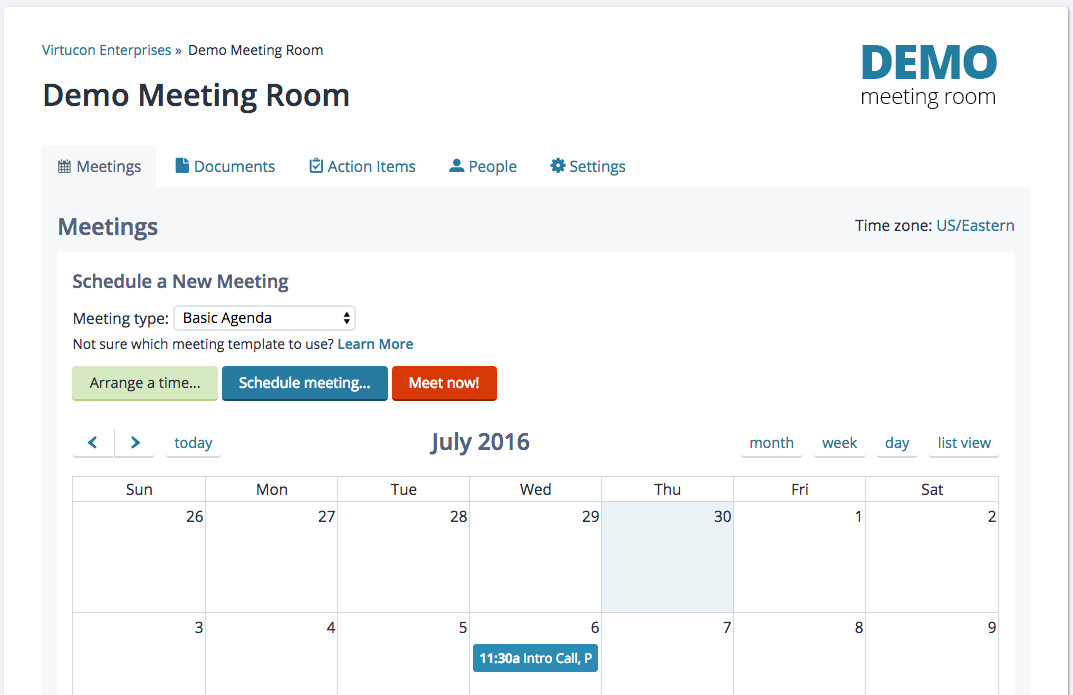 Room home page (room manager's view)
Room members can view a room's meetings, action items, members, and documents (which includes any documents that were uploaded to meetings in the room). They can update their own action items and add documents.
Room Managers can also schedule meetings, manage the roster of people in the room, and manage the room's settings.
Read more about working in a room.