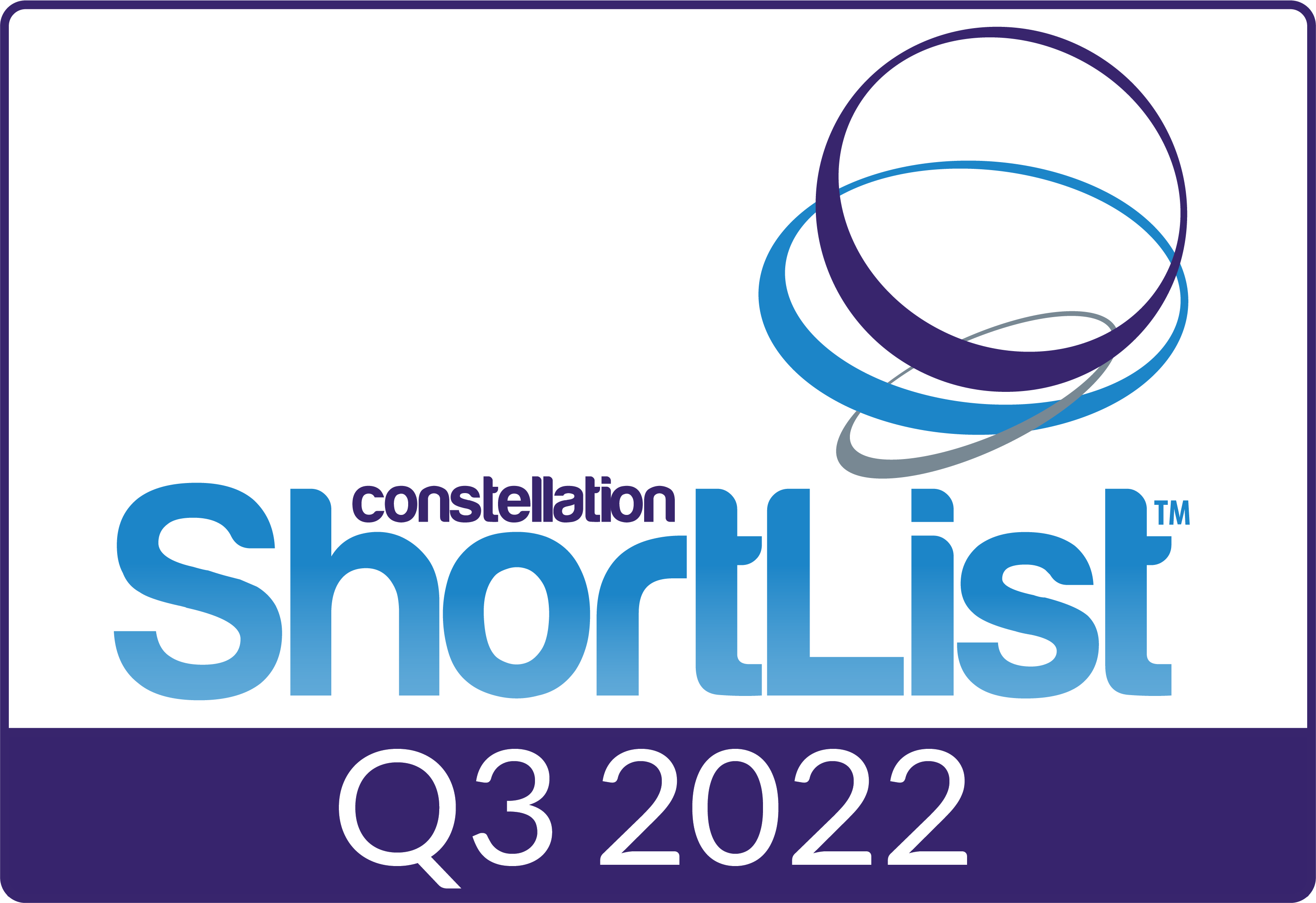 Lucid Meetings Named to Constellation ShortList™ for Augmented Meeting Services
Top Offerings for Digital Leaders Reinventing Operations and Transforming Business Models
Wednesday, August 17, 2022
Lucid Meetings today announced it was named to the Constellation ShortList™ for Augmented Meeting Services in Q3 2022. The technology vendors and service providers included in this program deliver critical transformation initiative requirements for early adopter and fast follower organizations. This is the seventh year that Lucid Meetings has been included in this ShortList.
"We're thrilled to have been chosen for Constellation's ShortList as a 'solution to know'," says Elise Keith, CEO of Lucid Meetings. "Constellation's recognition of this continually evolving market segment shows that now is the best time to embrace the right technology to tackle this universal business challenge."
"Organizations must reconsider how they balance business models, work/life priorities, and new market conditions during the uncertain climate of the Great Refactoring," said R "Ray" Wang, chairman and founder at Constellation Research. "Constellation's ShortLists reflect the top vendors that matter most to our network of buy-side clients. We publish ShortLists to expedite the decision-making process for leaders making critical vendor selections, so they can find the right partners to enable their business success."
About This Constellation ShortList™
Despite all of their challenges, meetings—both in person and online—remain one of the most important components of teamwork. They enable people to discuss ideas, make decisions and build relationships. Unfortunately, meetings are still so plagued with difficulties and friction—both technological and cultural— that many employees dread the mere thought of attending.

Thankfully, dozens of software vendors now strive to solve the common issues with digital meetings, helping evolve them from fraught with difficulty to actually useful. The entire meeting life cycle is being enhanced, from purpose and preparation, to facilitation and execution, to follow- ups and next steps. Technologies such as artificial intelligence and augmented reality are being used to improve everything from finding the best time and location, to automating note-taking and task assignments, to using facial recognition for sentiment analysis and improving engagement, and even for strategic knowledge capture.

This Constellation ShortList highlights the key vendors making big strides in this fast emerging and highly important sector as more meetings than ever are held on digital channels.

— Dion Hinchcliffe, Constellation Research
Learn More
About Constellation Research
"The ShortList™ is the first place business and technology leaders go for vendor selection, based on the collective view of Constellation's clients, partners, and analysts who are on the front lines of understanding the technology landscape," noted R "Ray" Wang, chairman and founder at Constellation Research. "Our analysts know that vendor selection is more of an art than a science and that the listed vendors all play a special role by industry, geography, and size of company. We know these are tough decisions and we hope this helps buyers get a head start. For those who want a detailed analysis, we are there to help with short advisory calls."
Constellation Research advises leaders on leveraging disruptive technologies to achieve business model transformation and streamline business processes. Products and services named to the Constellation ShortList meet the threshold criteria for this category as determined through client inquiries, partner conversations, customer references, vendor selection projects, market share and internal research. The portfolio is updated at least once per year as the analyst team deems necessary based on market conditions.
Disclaimer
Constellation Research does not endorse any solution or service named in its research.