Lucid Meetings Named to Constellation ShortList™ for Augmented Meeting Services
Last updated: Wednesday, August 19, 2020
Lucid Meetings today announced it was named to the annual Constellation ShortList™ for Augmented Meeting Services in Q3 2020. The technology vendors and service providers included in the Constellation ShortList offer the key requirements for early adopters pursuing digital transformation initiatives. This is the fifth year that Lucid Meetings has been included in this ShortList.
"We're thrilled to have been chosen for Constellation's ShortList as a 'solution to know'," says Elise Keith, CEO of Lucid Meetings. "Constellation's recognition of this continually evolving market segment shows that now is the best time to embrace the right technology to tackle this universal business challenge."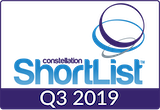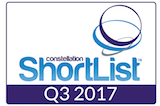 Despite all their challenges, meetings - both in person and online - remain one of the most important components of teamwork. They enable people to discuss ideas, make decisions, and build relationships. Unfortunately, meetings are still so plagued with problems - both technological and cultural - that most employees dread the mere thought of attending.

Thankfully, dozens of software vendors now strive to solve the common issues with digital meetings, helping evolve them from fraught with difficulty to actually useful. The entire meeting life cycle is being enhanced, from purpose and preparation, to facilitation and execution, to follow- ups and next steps. Technologies such as artificial intelligence and augmented reality are being used to improve everything from finding the best time and location, to automating note-taking and task assignments, to using facial recognition for sentiment analysis and improving engagement.

This Constellation ShortList highlights a few of the vendors making big strides in this fast emerging and highly important market.
Learn More
About Constellation Research
As an award-winning Silicon Valley-based strategic advisory and futurist analyst firm, Constellation Research serves leaders and organizations navigating the challenges of digital strategy, business-model disruption and digital transformation.
Constellation works closely with solution providers, partners, C-suite executives, board of directors, and its Constellation Executive Network of buy-side leaders to lead the way in research coverage and advise clients how to achieve valuable business results.