Constellation Research™ Names Lucid Meetings to the Q3 2018 ShortList™ for top vendors in the Augmented Meeting Services category
Last updated: Wednesday, August 15, 2018
Lucid Meetings, a leading provider of meeting management software, announced today that it has been recognized by Constellation Research as a 2018 ShortList vendor in the Augmented Meeting Services category.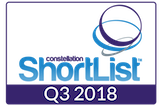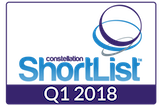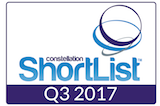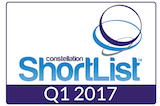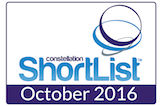 For decades, the trifecta of email, calendar and contacts has been at the core of the employee productivity toolset. While the rise of social networking has reduced business reliance on email and changed the way we connect with colleagues and customers, meetings have seen little improvement.

While web conferencing has enhanced our ability to meet with people without having to be face-to-face, most employees still struggle with the tasks around preparing for, facilitating and managing follow-up assignments from meetings. The value of meetings can be greatly improved when people are prepared for the topic, the content and conversations are tracked and accessible, and accountability is assigned for achieving outcomes. Meeting enhancement tools can augment the entire lifecycle of a meeting, vastly improving their value to the participants and the company.
Learn More
About Constellation Research
Constellation Research is a technology research and advisory firm based in Silicon Valley. They deliver strategic guidance to companies seeking to transform their businesses through the early adoption of disruptive technology. Their analysts draw on their experience as practitioners to deliver pragmatic advice to CXOs leading digital transformation within their organizations.
The Constellation Research mission is to conduct research on emerging technologies, identify and validate trends, and empower their clients to succeed in the digital economy.
Clients include boards of directors, C-suite executives, line-of-business leaders, and IT visionaries who are not afraid to challenge the status quo..